When looking for the perfect airline to book your flight with, there are a few factors to consider. Amenities, locations, service, price, and comfort, just to name a few!
It has come to light in the past few years that Turkish Airlines is hard to beat in not just one, but all of these categories!
That's why we decided to write an article to share with you why you should choose Turkish Airlines for your future travels! This airline is a great option whether you are traveling for leisure or business!
Location, Location, Location!
The most important factor for any trip is the destination! It can be hard to find a single airline that travels to all of the places that you want to go to.
Turkish Airlines boasts an impressive list of destinations. It can connect you to 186 different countries! Istanbul is sometimes called the "world's city," and now we can see this is for more reason than one!
Turkey is only 3 hours away from over 50 amazing countries, and it connects the East to the West! It makes sense to start building frequent flyer miles with an airline that has so much to offer in terms of location alone.
World-Class Service
Turkish Airlines boasts amazing in-flight service with unique amenities! The amenities will vary depending on whether or not you are in business or economy.
If you are flying economy, you get a complimentary meal for an international flight that is up to two hours long. Depending on the time of departure and the length of the flight, the menu will change!
For many people with dietary restrictions, in-flight food isn't necessarily a plus. However, with Turkish Airlines, you can make them aware of any dietary needs you have so that they can prepare this for you! Talk about service!
Airplane food often gets a bad wrap, but Turkish Airlines stands apart from the rest in this category. If you are flying in business class, there will be a flying chef that prepares the meals fresh in the kitchen!
The food quality is excellent, as is their customer service. This combination will leave a lasting impression on you! When you are done flying, you'll wonder how you ever made it through those long-distance flights before you found them.
Comfort Is Key
Everyone dreads long flights, and the reason is usually due to how uncomfortable airplane seats are! Few things are worse than a long flight where you are shoulder to shoulder with a stranger, and your knees hit the seat in front of you.
Turkish Airlines, however, has nothing to hide, and they even boast their seating features on their website!
If you are riding in business class, you can look forward to a great seat! The chair has a built-in massage, an apparition that offers you privacy, a personal reading table, and it even turns into a bed.
If you are riding in the economy, you will enjoy 79 centimeters of legroom and adjustable headrest and a screen for in-flight entertainment!
Speaking of in-flight entertainment, Turkish Airlines connects you to a wide variety of music, tv shows, and informational articles to make your flight go by quickly! They even have special programs for children to keep them entertained.
Turkish Airlines Goes the Extra Mile
One unique thing about Turkish Airlines is how they connect you with amazing things in their base country, Turkey!
Turkey is a place unlike any other with a rich history, a blend of different cultures, and beautiful landscapes!
Finding an airline that is thinking about you every step of the way is pretty unheard of. However, Turkish Airlines is thinking of your experience the entire time!
And as the next step, connecting with the right tour company to make sure you don't miss any must-sees while you are in Turkey is essential when visiting this incredible country!
Keep reading our guides and other posts that will help you plan your trip perfectly! It outlines things from UNESCO World Heritage Sites to the best thermal spas in Turkey!
Once you have an idea about your bucket list; we can then create an experience that is traveler-friendly and something you will remember for the entire life. We can help you book your flight, rent a car, find the best places to stay, and help plan your dream vacation!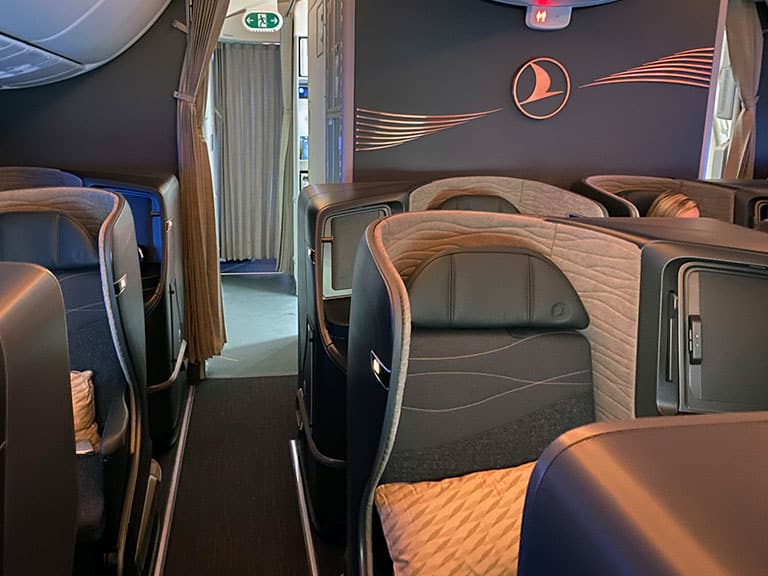 Perfect for Leisure or Business
Turkish Airlines truly accommodates all of the needs of both people flying for business and leisure.
The perks for business travelers include the ability to work in-flight, be transferred to a wide variety of different destinations, and be fed a quality meal. All of these amenities are going to help the business traveler transition from flight-mode to work-mode quickly and ensure that the job gets done!
For leisure travel, the comfort of the seats, the quality of food, and in-flight entertainment are all pluses! The big bonus is Turkish Airlines resources to connect you with a car and help you with your vacation plans before you arrive at your destination.
Both types of flyers can take advantage of the Miles & Smiles rewards program that Turkish Airlines offers!
This rewards program is a partnership with a few other airlines, so you can earn miles and redeem rewards with more than one airline! This program allows you to transfer miles to a loved one, convert your miles to upgrade your status, a referral program, and more!
If you're flying anyway, you might as well see what this rewards program has to offer you!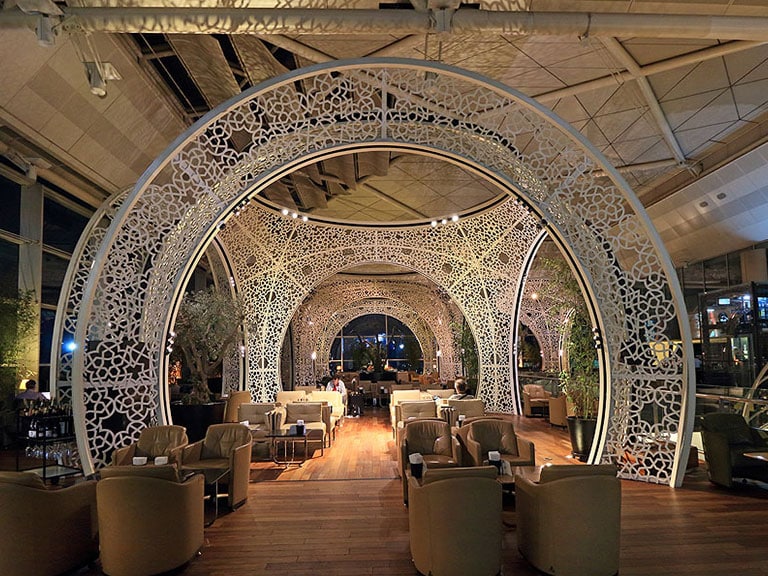 Choose Turkish Airlines
Whether you are planning your next trip to Turkey specifically, or anywhere in the world, consider Turkish Airlines for your next travel experience!
Turkish Airlines can help you start your vacation early if you are traveling for leisure, or it can help you get refreshed and revitalized if you are on a work trip!
If you need any help planning your next vacation, be sure to check out our site for more information. If you have questions, please feel free to contact us; we are always happy to help you out.