You have made up your mind and ready to book that trip to Turkey. Want to start by booking a hotel in Istanbul? Super easy. Go to your browser, click Google Search, and type in "Istanbul hotels" then filter out the best online booking engines out of 26 million results and get down to over 3000 hotels listed, including apartment rooms and similar rentals. Let's imagine you spend a minute or two checking each accommodation without reading their reviews; it will cost you an hour or more to make up your mind for only one single hotel booking.
When it is a flight ticket booking, there is no big difference in the process as most airfare booking websites will list some of the least favorable options with basic inclusions, or some others will compete for that classical "cheapest price" which you sometimes end up booking a promotional ticket with lots of restrictions, and extra fees.
In the rise of this online empire, it is no doubt there are a lot of fake reviews, which makes it even harder by time to understand if the business is legit or bogus. While these booking engines have been giving a hard time for small businesses, we believe the future of the travel business will still be tailor-made as we already prefer more reliable, durable, trustworthy, handmade, or simply human-touched stuff while making an online purchase and a good travel agency can make a real difference when it comes to such criteria and still save your money.
Just as simple as this saying: "I am not rich enough to buy cheap."
Samples are endless, but let us list you the 8 greatest reasons to book your trip with a travel agency:
1. Expertise
Even if you are a seasoned traveler and have been to many similar destinations, you can't know or follow the multitude of services that a travel agency does as this is simply a full-time job for them. No matter where your home country's travel advisor website tells you to go or not to go, a good travel advisor will tell you the true story and if it is safe to explore that highlight or leave it for the next time.
2. Hotel Booking
Those who do not prefer the booking engines go for the easier way: cheat the system by sticking to big brands like Four Seasons or Hilton. If Istanbul is the only destination on the itinerary, this might work without a single glitch!. However, if your itinerary includes other top destinations such as Cappadocia, Ephesus, and Bodrum, there are some even better hotels that you highly probably never heard of their names.
This is exactly where a travel agency's expertise is needed, simply because the team will be way more updated on what is going on at each of these hotels, what promotions they offer recently, what amenities and upgrades they can get for free, and so on. Since a travel agency or a booking engine means the same to most hoteliers, there is no cost difference in most cases except for the low season or when the hotelier wants to promote their least favorite or economy room online.
Loyalty points: most chain hotels have this system just like the big cruise companies, offering better deals for the next booking. Fair enough! However, we recommend saving those points for another destination, as almost every hotel at each destination has its own unique characteristics. So, don't miss it, you will regret it!
3. Air Tickets
Specifically for domestic air tickets, this is something else you can't beat a local travel agency. Either you are taking day trips from Istanbul with a roundtrip or traveling on a multi-day trip around Turkey; a good travel agency can find the best possible connections, check alternative days, issue, and follow your domestic flights throughout the trip. All done by paying as less as €5 service fee per person/flight, and if you need any changes on the flight, the travel agency can do that easily for you instead of you hanging on the line of the call center for more than expected and sometimes still get no result.
Your frequent flyer number is still processed, you still get your loyalty points and get your tickets booked – plus you get all the peace of mind.
4. Resources
Whether you are trying to book a last-minute trip and checking your favorite hotel rooms offered online are sold out. Most experienced hoteliers would like to keep some spare rooms for walk-in guests or if they need to change rooms in case of any emergencies. So, you will not be able to track these actions online; guess who knows it? Yes, the travel agency that books this hotel countless times. So, the travel expert has been in touch with the sales team for years and mostly knows each room's exact location and amenities.
Once the room is booked, your travel expert will advise the approximate check-in time, request an early check-in, and/or request priority for housekeeping service to get your room ready after hours and hours of flight, when you want to check-in, shower, and rest a little bit before doing anything else. No booking engine can do or would do that for free!
The same applies to getting the best guide, the best vehicle, the best restaurant, and anything else. So, once your travel expert has a better idea of you and your travel style, you will get not only the best service but also the best-matching.
5. Sustainability
As one of Turkey's fastest-growing sectors, tourism alone sustains 8% of the employment (around 3 million people) that directly supports over 60 sectors.
Considering only 50% of travelers are aware of sustainability, a good travel agency always goes for the most environmental and sustainable services supporting its local environs, employing newly graduated tourism employees, and educate them with the same code of ethics and culture. So, you can imagine the value of your booking that will both help to educate more qualified staff, support the local economy, and with the butterfly effect, support the entire world fighting for a greener world.
6. Advocate
Whether it is the weather or local strikes at the current destination and you can't make it to your next destination, your travel expert is always ready to assist during such emergencies and make sure everything is re-scheduled according to your new calendar.
So, get out of that line, head to the lounge, and enjoy sipping your favorite beverage while we take care of everything.
7. Cost
Except for the domestic flight service fee explained on #3, you don't pay any extras for booking with a travel agency. This is not only for luxury travelers but for those looking for affordable trips as well.
We all know travel agents make their living on referral fees and commissions we receive from our vendors, but because you get more than you expected for the same price, that's a great deal, and with good travel agencies, this happens most of the time.
Some travel advisors will charge a service fee at the beginning of the process, which is majorly deducted from the total cost. However, this is still a lower % compared to the majority. These travel agencies generally have a specific clientele, and they know they are going with them.
Once you hit the "submit inquiry" button, and it hits the inbox of that local travel agency, you actually trigger the work expenses of at least a couple of tourism employees that co-operate to create your trip and send you some travel ideas or recommendations at no cost.
If you haven't done it yet, compare getting a single invoice for the entire trip vs. lots of receipts and vouchers you need to follow and confirm each to make sure you are all good to go.
8. Time
Earlier, we have mentioned that some travel agents ask for a service fee for planning your itinerary. Highly respected as this fee is asked for the time and know-how. Another fact is, some travelers enjoy shopping around to find the best price at the lowest cost. We highly recommend avoiding this as it will eventually turn into a "hara-kiri" because the more you search and inquire at different agencies, the more confused you will get.
So, to save this time for both sides, pick a min. of two, a max. of four of the best travel agencies, have a glance at the reviews of each to compare – as there are over 10,000 registered travel agencies in Turkey – and shake hands with the one you will feel the most comfortable and safe.
At the end of the day, time is one of the most important factors we all work, pay, or get paid for.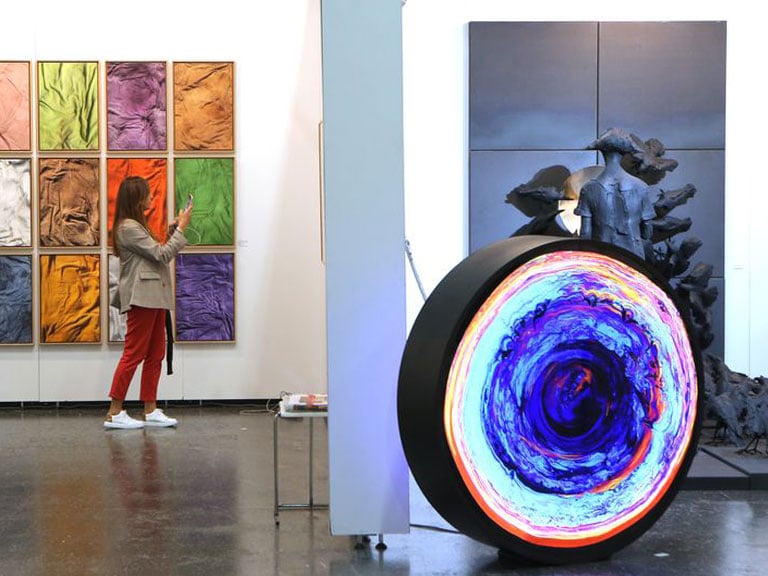 Turbo-Charge Your Turkey Trip with an Expert Travel Agency
The number of travel agents worldwide indeed decreased in the last 10 years. Still, in general, the hospitality and tourism sector has grown globally, offering more than 1 million open positions, meaning 1 out of 10 jobs are directly or indirectly linked to the travel industry.
So, travel agents are still relevant, especially for those looking for new experiences rather than classical and no one can beat an expert travel agent who knows all the travel trends.
If it is to talk about the travel agencies specifically, yes, we are all regulated by the Republic Of Turkey Ministry Of Culture and Tourism under the Association of Turkish Travel Agencies (TURSAB). If you would like to confirm your travel agency's certificate, check this link https://www.tursab.org.tr/agency-search and search for the registered travel agency name. In some cases, the company name and travel agency brand name might be different. So, make sure you are searching for the correct name.
As a younger member of TURSAB, you are reading this post on the Made in Turkey Tours website, a trademark of Scuzo Travel Agency. We have officially started this journey in December 2019 to share our more than 10-years of experience.
Being relatively new compared to our friends in the market, we are passionate about travel planning, and we are always here to create amazing experiences for you. But don't just take our word for it; check out what others have to say about us.