Are you excited about your trip to Turkey but are worried about your eating options because you're a vegan?
When people think of Turkish food, they often think of kabobs stuffed with lamb or veal or other meat-filled dishes. However, you'll be happy to know that there are plenty of options for you. Check out this guide to discover the best traditional Turkish dishes that are super vegan-friendly.
The Cuisine
Turkish cuisine will undoubtedly be the biggest highlight for vegans. Here are some of those little known Turkish dishes that you need to try during your trip:
1. Gozleme
This dish consists of handmade dough filled with potato or spinach and then cooked over a griddle. Larger establishments typically use sunflower or olive oil for cooking this dish, but some smaller places use butter, so double check before ordering.
2. Zeytinyagli Enginar
"Zeytinyagli" is definitely a word you'll want to learn, as it means olive oil. This is an appetizer in which the bottom of an artichoke is filled with potato, carrots, and peas.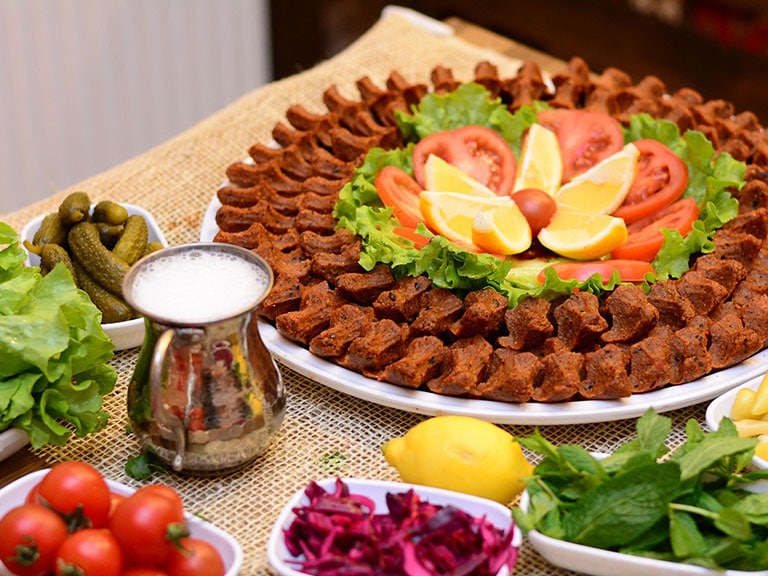 3. Cig Kofte
If you're a vegan with an affinity for spicy foods, this is the dish to try. While the words literally translate to "raw meatball," the type sold in small street stalls and specialty shops is actually made from bulgur wheat rice instead of meat.
4. Dolma
Dolma is a dish that's popular in the Mediterranean as well as the Balkans. While dolmas are sometimes stuffed with meat, it's not difficult to find dolmas in Turkey.
The dolmas consist of vine or cabbage leaves stuffed with various vegetables such as eggplant, tomato, zucchini, onion, or pepper.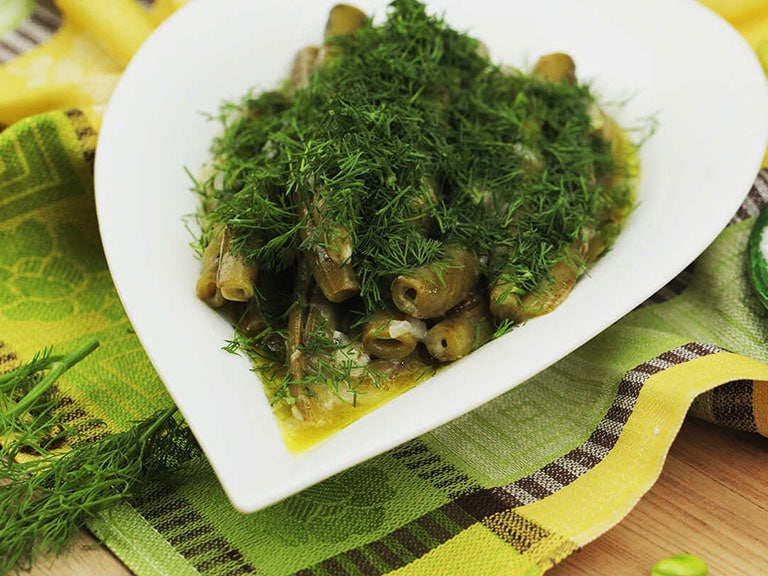 5. Bakla
Bakla is a fava bean puree that's commonly served as an appetizer. It's typically flavored with dill and contains various veggies like onions, carrots, and peppers.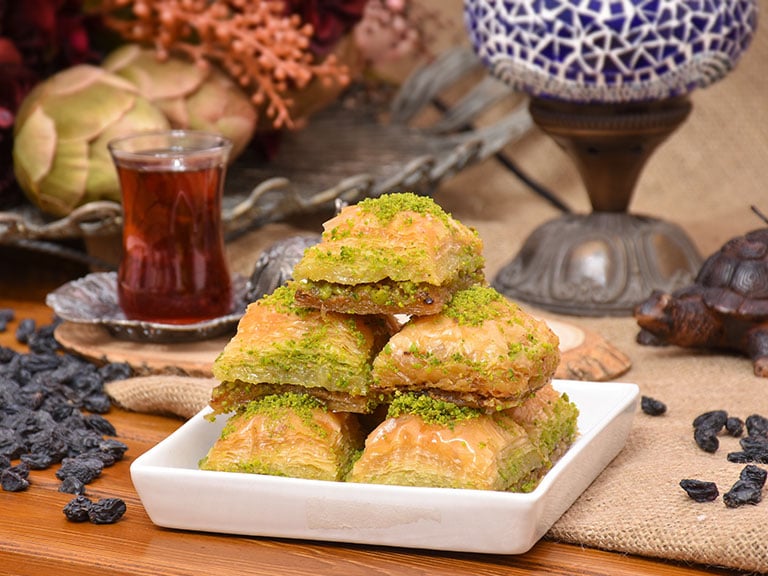 6. Baklava
When your sweet tooth kicks in, baklava is the dish to try. Baklava is a sweet, rich dessert pastry made of layers of chopped nuts sweetened with syrup or honey. Turkish baklava usually contains pistachios, and the syrup is typically made of water, lemon juice, and sugar.
7. Simit
Simit is perhaps the most widespread Turkish street food. This is a sesame seed covered bread that isn't made with eggs or dairy. It makes the perfect walking snack for when you're exploring the city on foot.
8. Acili Ezme
Acili Ezme is a ubiquitous side dish and appetizer in Turkey. It's typically made of diced red bell pepper, tomatoes, garlic, and parsley and is served with bread.
9. Patlican Ezmesi
Patlican Ezmesi is an eggplant puree that's mixed with vinegar, garlic, and olive oil. While this is the basic kind, you'll also find other varieties that contain different vegetables.
The Restaurants
Luckily, you won't have to spend too much time scouring menus for the above dishes, as there are plenty of vegan-friendly restaurants throughout Turkey. Here are some of the best ones:
Istanbul
Here are the top ones to check out in Istanbul:
Community Kitchen: This restaurant is known for creating vegan versions of Turkish classics. Be sure to stop in on Saturdays for delicious fresh-baked pastries, such as brownies.
Vegan Istanbul: This is both a restaurant and market located just around the corner from the lively square of Cihangir. They're known for offering cheeses, yogurts, and a delicious vegetarian schnitzel.
VegaNarsist: This tiny restaurant is a popular takeaway spot and is known for its tofu wraps, spinach mushroom pide, and a vegan version of the Turkish hamburger
Ankara
Some restaurants to check out in Ankara include:
VegAnka: This is a colorful, lively restaurant that's known for its veggie burgers, falafel, and salads
Vegisso: Vegisso is a cozy living room turned dining room that's known for serving some of the best seitan in the city
Cappadocia
Here are some of the best vegan restaurants in Cappadocia:
Soffy's Kitchen: Although this restaurant isn't %100 for vegans, there are a wide range of almost any type of diet
Organic Cave Kitchen: This restaurant has a wide range of options, and they're willing to make a vegan version of any vegetarian dish
Cappadocian Cuisine: This is one of those "accidentally-vegan" restaurants. They serve Turkish cuisine, and many dishes happen to be completely for vegans.
Izmir
Here are some of the best vegan restaurants in Izmir:
Yaya Raw: This restaurant focuses on -you guessed it- raw dishes like smoothies, juices, and zucchini pasta with avocado pesto
Yasam Vegan Cafe: This was one of the first vegan-friendly restaurants to open in Izmir. The menu offers creative dishes such as Turkish sausage and Turkish ravioli.
Vegetable Foods: If you're looking to stray from your healthy diet a bit, this is the place to go. Vegetable Foods offers falafel, veggie burgers, onion rings, and fries.
Other Delights in Turkey
In addition to the above restaurants and cuisines, here are some other delights you can look forward to in Turkey:
Cooking Classes
Because Turkish dishes are so vegan-friendly, most cooking classes in larger cities give you the option to create dishes for vegans instead of meat-filled ones.
Markets
Turkey is famous for its large, colorful markets. While a lot of markets sell dairy and meat products, some markets are very vegan-friendly.
For example, in Istanbul, the Spice Bazaar sells various spices, nuts, Turkish delights, and more.
Another great market to check out is the Ferikoy Organik Bazar. While this market does sell meat and dairy products, it's best known for being the place to shop for organic produce. Additionally, this is one of the best places to try gozleme.
Are You Ready to Explore Turkey? As you can see, Turkey has a lot to offer for vegans. If you're looking to book a tour in Turkey, be sure to check out our options.