Since the most famous Turkish cuisines like kebabs and doner sandwiches are meat-based, many foreigners associate the country with meaty dishes. This is a big misconception as there are lots of local cuisines that don't include meat or any animal-based products in their recipe. And while the inventors of such recipes didn't precisely have vegans in mind as they wrote them, these dishes are extremely vegan-friendly.
Also, it is a mistake to think that these delicacies are your stereotypical bland vegan foods. These vegetables and beans can get as sweet and spicy as any other Turkish meat-based cuisine. Therefore, vegan or lactose intolerant tourists can visit Turkey and leave having enjoyed the most delicious traditional vegan-friendly foods.
The Cuisine
Turkish cuisine will undoubtedly be the biggest highlight for vegans. Here are some of those little known Turkish dishes that you need to try during your trip: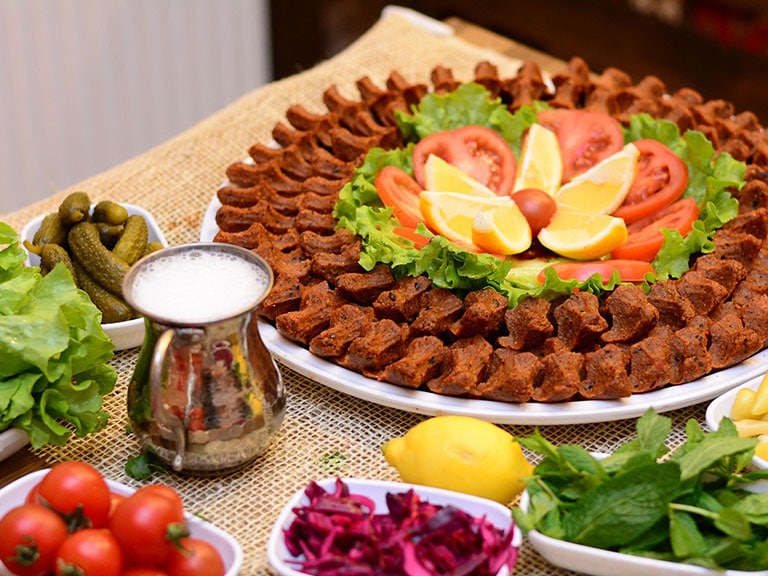 1. Cig Kofte
One lesson to take from Turkish dishes is that names can be deceptive, as in the case of this cuisine. Its name literally translated to raw meatballs, despite not having a single gram of meat. It is rather prepared from bulgur wheat rice, which is spiced up with pomegranate sauce. It is sold by street food vendors, mainly in the south-eastern and central regions of the country.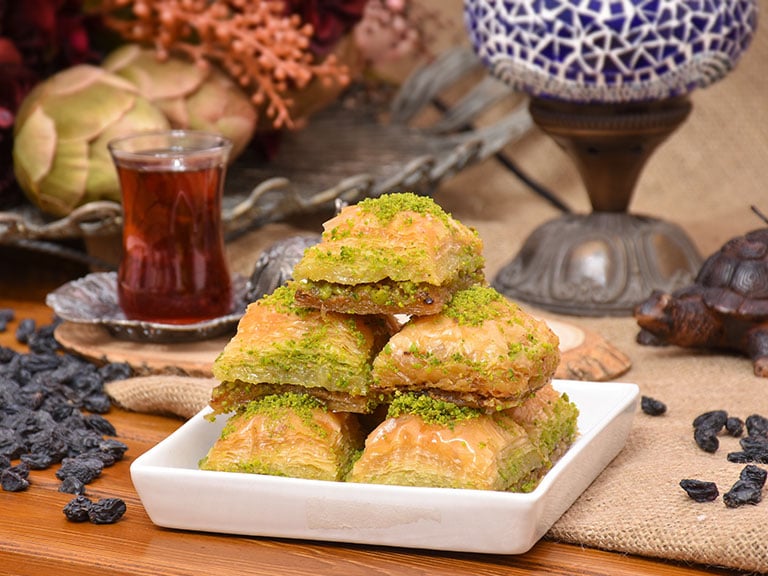 2. Baklava
Who said if you're vegan, you can't enjoy a slice of delicious local cake recipes? You can find vegan-friendly Baklava at Karakoy Gulluoglu in Istanbul and eat as many slices as you want. This local cake is prepared by traditionalist bakers who make sure to only use olive oil when baking. There is also a diabetic version of the cake.
When buying from other areas, you will have to double-check to ensure that you're getting vegan cake.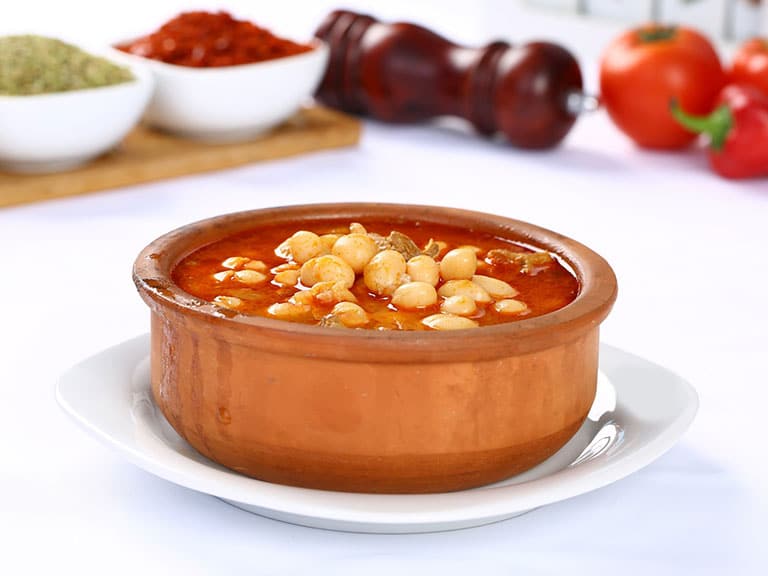 3. Kuru Fasulye
Rice or bulgur is best when served with stew, and Kuru Fasulye is a firm favorite among the locals. It is a traditional white bean stew that is prepared using onions, tomatoes, and olive oil. Apart from rice and bulgur, Gozleme is another vegan dish that goes really well with the bean stew. This is essentially hand-rolled dough that is cooked over a griddle. It is mostly prepared using olive or sunflower oil, but it's best to double-check whether cheese or butter was used.
4. Imam Bayildi
This is a traditional dish prepared from eggplants and stuffed with onions, tomatoes, herbs, and spices. It is very delicious and can be eaten with rice or bulgur. The name Imam Bayildi translates to "the imam fainted." It comes from an imam who fainted once his wife confessed to using all the olive oil to make one dish and again after tasting just how delicious the meal was.
5. Lentil Kofte
This is a dish consisting of cooked red lentils and bulgur rolled into balls and stuffed with herbs and spices. Other ingredients that can be used include onions, pine nuts, tomatoes (or paste), peppers, zucchini, currants, or eggplant. It is typically eaten around a piece of cabbage, lettuce, or vine leaves and has an ov33rrrrerwhelming burst of flavor with every bite.
6. Stuffed Vine Leaves
These are usually vine leaves stuffed with rice, currant, onions, and pine nuts. The stuffing is completely vegan and is prepared using olive oil, and spices can also be added to give it that extra flavor. It is a relatively common meal in Turkish households, and many children grow up learning the delicate art of rolling stuffed vine leaves.

7. Acili Ezme
For vegans who love their dishes extra spicy, this is the right traditional Turkish side dish for you. It is usually served as an appetizer and is prepared from diced tomato, garlic, red bell pepper, and parsley. The dish goes really well with bread, and you can also take it with other traditional vegan foods like rice and white bulgur.
8. Misir
There are a couple of ways to cook corn, and some of the simplest ways to do it are by boiling or roasting and adding salt for flavor. Corn cooked in this manner is referred to as Misir in Turkey, and there are lots of street stalls selling this simple 100% vegan delicacy. It is quite delicious and is usually served with the seeds attached to the cob; so, you will have to bite them off.
9. Simit
Another widespread street food is Simit. This traditional Turkish food is a bread ring (the bread is prepared without dairy or eggs) covered with sesame seeds. There are many Simit vendors, and it makes for an excellent snack as you explore the streets of any city or town in Turkey.
10. Vegan Corba
Corba is a Turkish word that translates to "soup", served in multiple varieties in most restaurants in Turkey. Therefore, there is something for vegetarians, and the two best traditional vegan soups are Mercimek Corbasi and Ezogelin. Both are prepared from lentils, with the main difference being the color of the lentil used.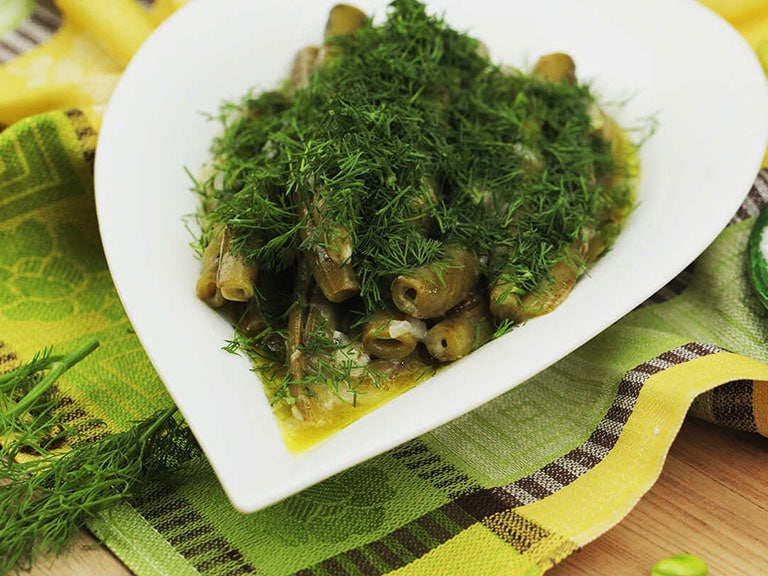 11. Olive Oil Dishes
In Turkish, the word Zeytinyagli translates to "olive oil", which means that the dishes have been sweetened using olive oil. These cuisines are not only vegan-friendly, but they are also very delicious and are often eaten cold as an appetizer. Some fine olive oil traditional dishes include Zeytinyagli Enginar, which is an artichoke filled with peas, potato, and carrots.
Other variants are prepared from green beans, leeks, spinach, okra, celery root dish, grape leaf, and kidney beans.
12. Kisir
Last but not least is a fine traditional cuisine prepared from fine bulgur rice, tomatoes, onions, and olive oil. Other ingredients can also be added for more flavor, but the dish usually is entirely vegan. Kisir is served as a complimentary dish alongside other Turkish foods.
The Restaurants
Luckily, you won't have to spend too much time scouring menus for the above dishes, as there are plenty of vegan-friendly restaurants throughout Turkey. Here are some of the best ones:
Istanbul
Here are the top ones to check out in Istanbul:
Community Kitchen: This restaurant is known for creating vegan versions of Turkish classics. Be sure to stop in on Saturdays for delicious fresh-baked pastries, such as brownies.
Vegan Istanbul: This is both a restaurant and market located just around the corner from the lively square of Cihangir. They're known for offering cheeses, yogurts, and a delicious vegetarian schnitzel.
VegaNarsist: This tiny restaurant is a popular takeaway spot and is known for its tofu wraps, spinach mushroom pide, and a vegan version of the Turkish hamburger
Ankara
Some restaurants to check out in Ankara include:
VegAnka: This is a colorful, lively restaurant that's known for its veggie burgers, falafel, and salads
Vegisso: Vegisso is a cozy living room turned dining room that's known for serving some of the best seitan in the city
Cappadocia
Here are some of the best vegan restaurants in Cappadocia:
Soffy's Kitchen: Although this restaurant isn't %100 for vegans, there are a wide range of almost any type of diet
Organic Cave Kitchen: This restaurant has a wide range of options, and they're willing to make a vegan version of any vegetarian dish
Cappadocian Cuisine: This is one of those "accidentally-vegan" restaurants. They serve Turkish cuisine, and many dishes happen to be completely for vegans.
Izmir
Here are some of the best vegan restaurants in Izmir:
Yaya Raw: This restaurant focuses on -you guessed it- raw dishes like smoothies, juices, and zucchini pasta with avocado pesto
Yasam Vegan Cafe: This was one of the first vegan-friendly restaurants to open in Izmir. The menu offers creative dishes such as Turkish sausage and Turkish ravioli.
Vegetable Foods: If you're looking to stray from your healthy diet a bit, this is the place to go. Vegetable Foods offers falafel, veggie burgers, onion rings, and fries.
Other Delights in Turkey
In addition to the above restaurants and cuisines, here are some other delights you can look forward to in Turkey:
Cooking Classes
Because Turkish dishes are so vegan-friendly, most cooking classes in larger cities give you the option to create dishes for vegans instead of meat-filled ones.
Markets
Turkey is famous for its large, colorful markets. While a lot of markets sell dairy and meat products, some markets are very vegan-friendly.
For example, in Istanbul, the Spice Bazaar sells various spices, nuts, Turkish delights, and more.
Another great market to check out is the Ferikoy Organik Bazar. While this market does sell meat and dairy products, it's best known for being the place to shop for organic produce. Additionally, this is one of the best places to try gozleme.
Are You Ready to Explore Turkey? As you can see, Turkey has a lot to offer for vegans. If you're looking to book a tour in Turkey, be sure to check out our options.
Final Take
Although we have ourselves an impressive list of Turkish vegan foods, it is only the tip of the iceberg. There are so many vegan Turkish dishes that it is quite possible you won't taste them all. Not to worry though, the listed cuisines should keep your vegan taste buds tingling for the duration of your vacation in Turkey.